At Hanover Automotive Group we are committed to supporting the community we do business in. We are proud of the time, talent, and resources our team members put into helping others and making a difference in the lives of others. 
Operation Claus
Over the past 25 years we have assisted families in the Hanover and surrounding area through our Non-Profit program Operation Claus. We provide gifts for the children, all the fixings for Christmas dinner, and supplies for the week the children are out of school for Christmas. We support this program with our annual Operation Claus ride held each year at Battlefield Harley Davidson in July, as well as generous donations from our business partners and customers. For more information on how you can help contact Sherri our Operation Claus coordinator at 717-633-8516.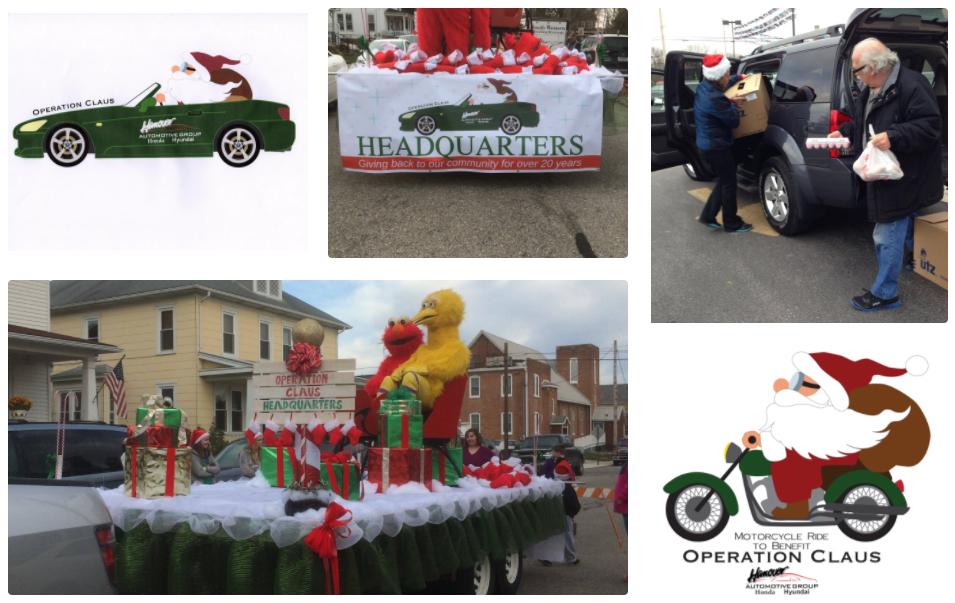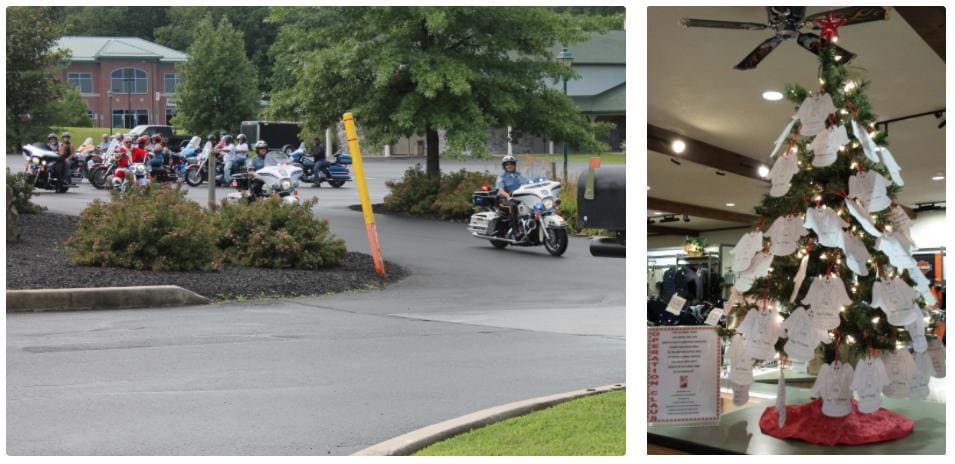 Halloween Parade
Everyone loves a parade and each year we enjoy coming up with a theme that will thrill the kids, whether it is our Frozen Theme where "Some cars are worth melting for", the Minions, because "our customers are on in a minion or Ghostbusters "Who you gone call" our staff has much fun creating these floats and riding int he parade at the kids along the route do seeing them.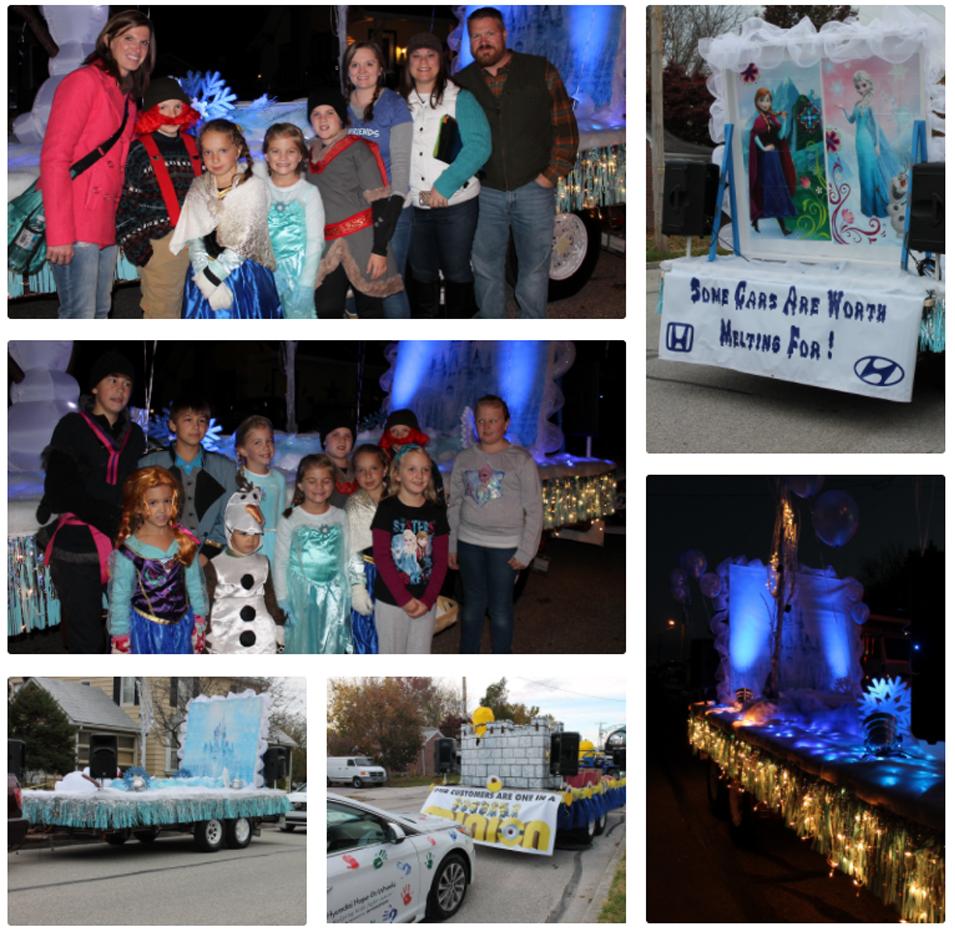 Trunk or Treat
Bring your family to Havover Hyundai and Hanover Honda trick or treat from the trunks of our cars! Light refreshments provided!
Trunk or treat is our safe alternative to Trick or Treat. Our goal is to create a fun-packed family event that everyone can get involved in. The idea is, we decorate the trunks of our cars in creative ways and we have staff and volunteers available to pass out candy. The night of the event, we will open our lot up to the public to navigate around and collect goodies. It's so easy and so fun! Kids (and parents_ are encouraged to come in costume.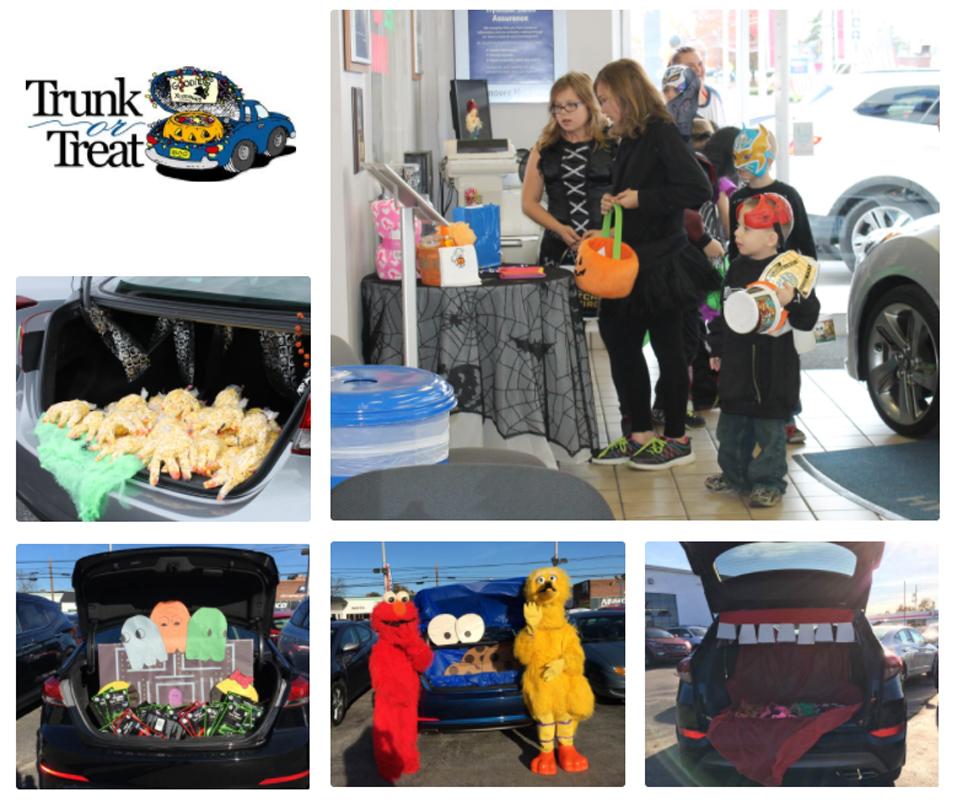 Easter Egg Hunt
Each year we hold an annual Easter Egg hunt for the Hanover Community where the kids can "hunt" for eggs and win great prizes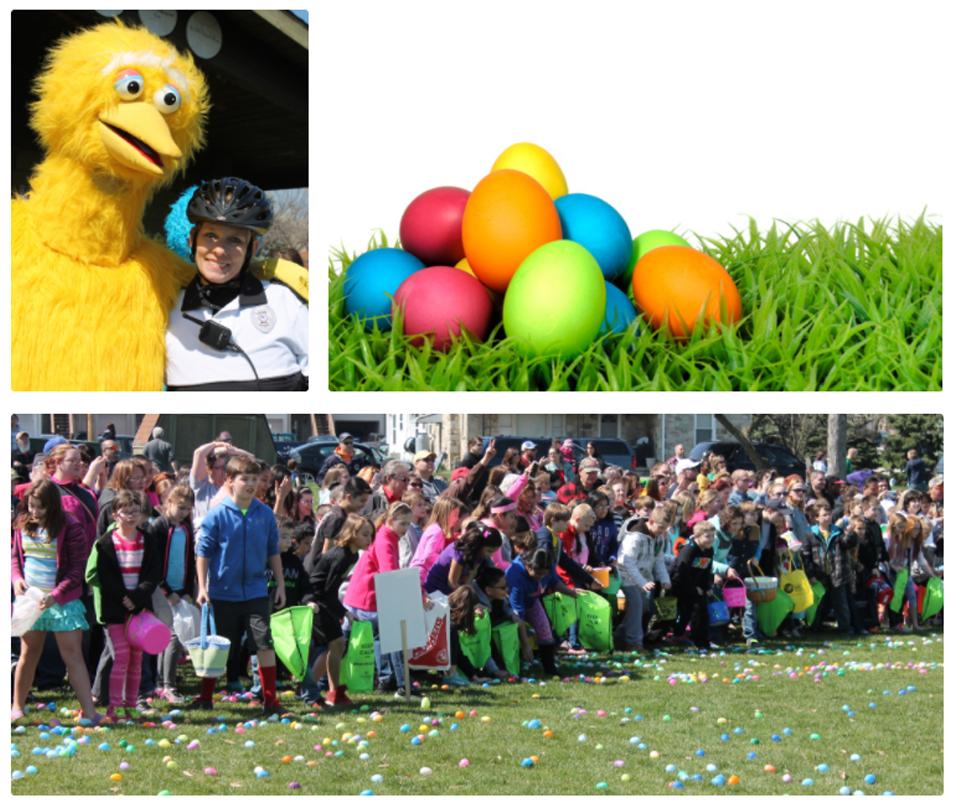 Kid Safety Program
We were proud to partner with the Hanover Borough Police Department and invite parents to bring their children to have ID kit's created by the Police.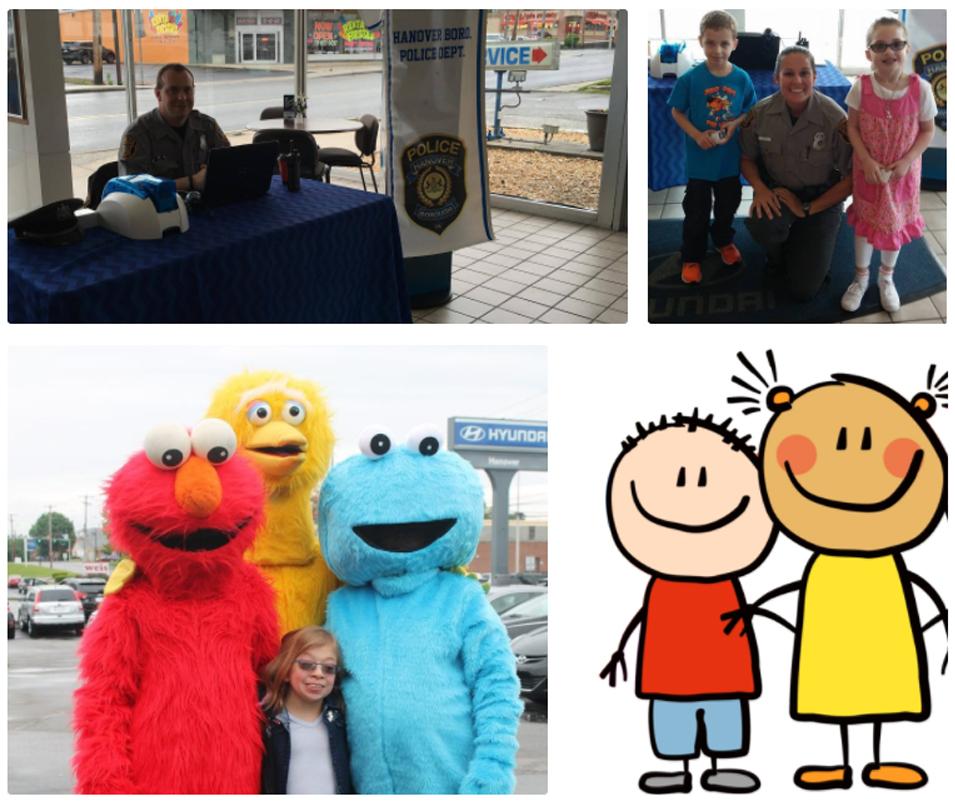 Hits for Hope
At Hanover Automotive Group it is not all work. This year we formed a team and took on another local car dealership group to play softball. The day was fun and ended with us bringing home the trophy in a well fought game. However the true winners were New Hope Ministries who we raised money for.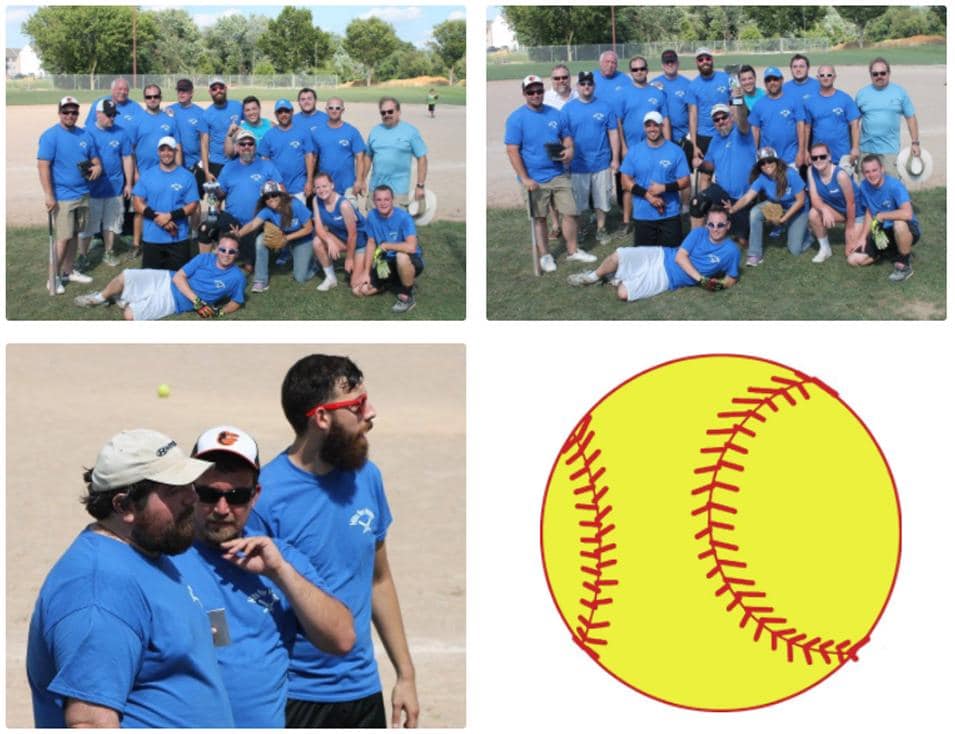 Make-A-Wish Truck Convoy For Wishes
Each year we are proud to partner with our local Make-A-Wish chapter for their Truck Convoy for Wishes. The weekend is filled with many events including a golf tournament that we provide a car as a prize for a hole in one, a motorcycle ride, and finally their big event the Truck Convoy. This year we also hosted their check presentation where $117,000 was presented to Make-A-Wish, this will fund 30 wishes to children in York and Adams County with life threatening medical conditions. We look forward to next year and being part of the event hitting the Million Dollar mark for funds raised!